Rick Harlow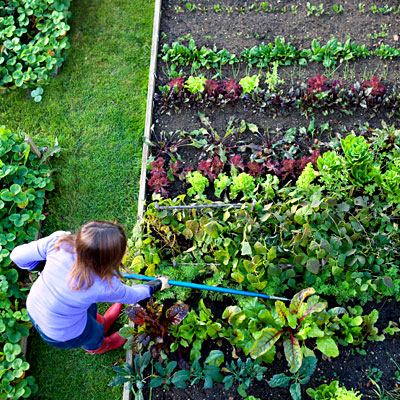 When I was a kid in the 1960s and 1970s, there was only one gardener in our whole neighborhood. As kids we would stop and watch him with interest, having never seen a real gardener before. Only people with wealth could afford to have their yards professionally cared for. For most of us, if yard work needed to be done, we'd spend Saturdays doing it ourselves.
Times have changed. I challenge my students to drive a mile without seeing at least one gardening truck. Did we all get wealthy in the last thirty years? Are we too busy to spend Saturdays doing yard work? The more likely story is that gardening is cheap labor today. In my estimation, over 90% of residential households pay a gardener.

I don't think this means that most homeowners don't care about their yards. I think that they aren't getting great value for the money they spend on inexpensive gardening. Spending more for a landscaping service is the wisest investment a homeowner can make in their outdoor spaces. Consider this:
75% of the cost of an average landscape over its lifetime is in its maintenance.
The vast majority of high maintenance costs are a result of someone planting the wrong plant in the wrong spot.
Even though we live in a "Desert", most of our plants in our landscapes are suffering from maladies caused by overwatering.
A beautifully-placed and pruned tree in a front yard can add tens of thousands of dollars to the value of a home.
A well-designed irrigation system can be the best caregiver and insurer of long-term success of an outdoor space.
The higher-priced bid is priced higher for a reason; the knowledge, experience, education, and passion of a landscaper will save a great deal of money in the long run.